Traeger Grills, Garden Supplies & More
Burns Feed Store in Gresham, OR serves everyone from large farms to hobby farmers and gardeners. Whether you have dogs, cats, horses, chickens, or just about any other domestic animal, we can help them stay well fed, healthy and happy. We have a wide range of supplies including Traeger Grills, lawn and garden supplies, horse tack, hardware, and much more.
We have experts in every department that can help you decide what chicks are best for laying eggs, what type of saddle to put on your horse, or give you Christmas gift ideas for Aunt Sally.
Burns Feed Store is large enough to supply your needs, but small enough to provide great service.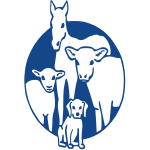 Subscribe To Our Newsletter
Join our mailing list to receive the latest news and updates from Burns Feed Store.